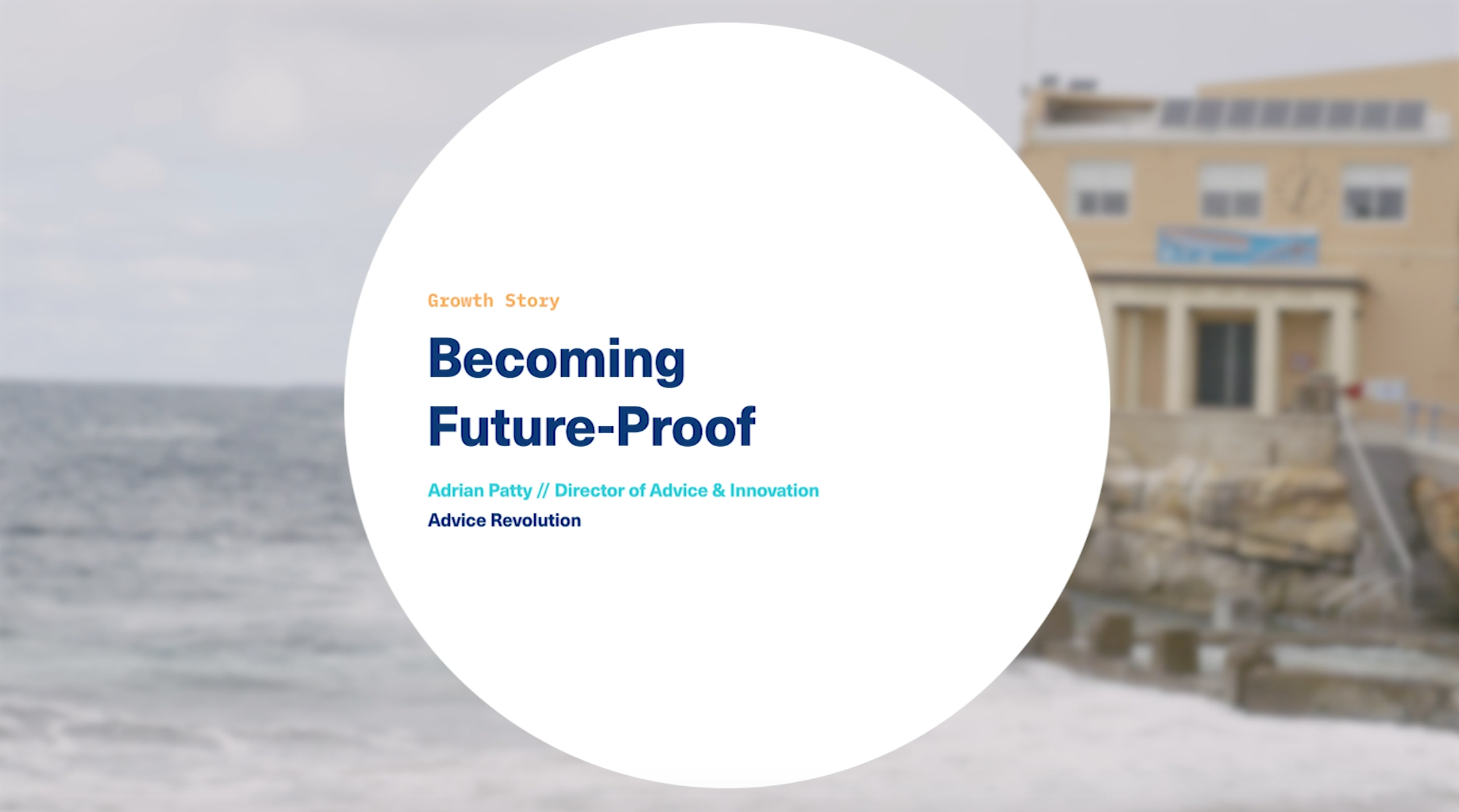 Growth Story: Becoming Future-Proof with Adrian Patty
For the first video in our Practifi Growth Story series we sat down with Adrian Patty, Director of Advice and Innovation at Advice Revolution to hear how he's becoming future-proof.
A Sydney local, Adrian spends a lot of his time around Coogee Beach, enjoying the relaxing atmosphere outside the CBD buzz. You can normally catch him having meetings and brainstorming new ways to grow his business over a few rounds at Ocean's Bar or the Coogee Pavilion.
As someone who is passionate about financial advice and technology, Adrian is always looking for new and innovative ways to improve work processes for advisers. He also assists both new and experienced industry professionals understand the technology landscape and navigate changes in financial advice.
Have a listen to his growth story below to learn more.
Are you ready to create your own growth story? Get in touch with us to find out how Practifi can help.
To learn more about Advice Revolution, head on over to their website for more information.