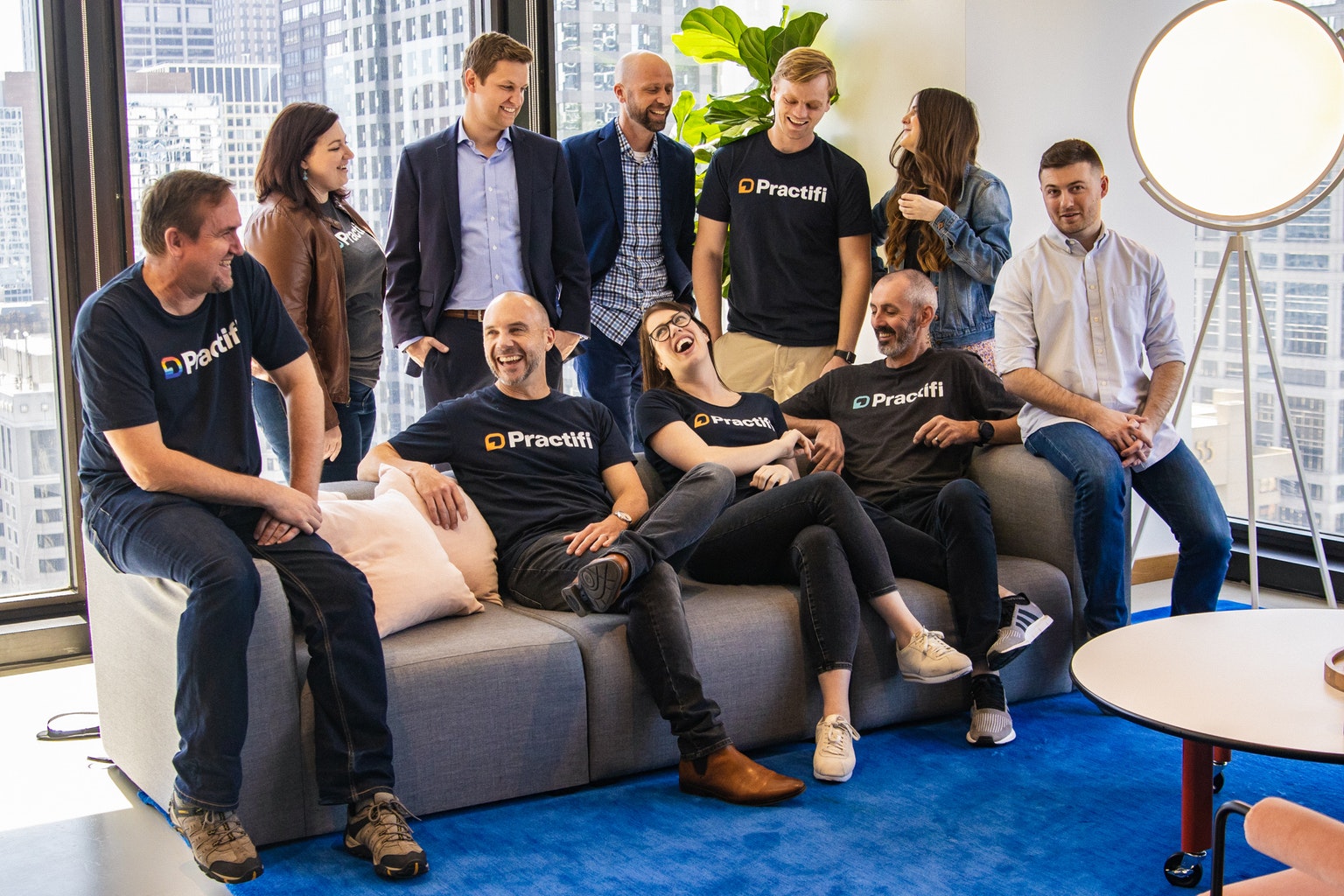 The Practifi Difference: A Commitment to Client Success
OCTOBER 24, 2019
By lindsey hanson
Since the very beginning, we've put our clients at the center of our world. And as we've grown, so has our commitment to our clients. We believe their success is our success and that we can achieve more together.
Our clients are still the reason we do what we do. Their growth is our objective, and we've built our entire business to meet the needs of the advice industry. Multi-use, multi-industry, complicated swiss-army-knife-type business platforms are just not cutting it. We know advisers deserve better, so we strive to make it easier for them to do their job with a more connected and delightful experience than ever before.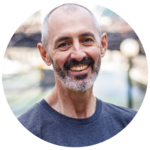 Adrian Johnstone
Chief Commercial Officer
As part of our commitment, we've invested a lot in the last year in building our product and our team. And as a result, we've grown a lot! Over the last year, we've doubled our team, delivered loads of functionality to our users, featured more helpful content on this blog and even showcased our innovation to world leaders.
A Dynamic Product Strategy Using Client Feedback
We're always looking for wasy to make our client's lives easier. So, our approach to creating and evolving our product is a combination of our expertise in the financial services industry and our clients' feedback. We've even created an official space for our clients to submit their ideas and track their progress. In general, we select enhancements that help simplify the complex, enabling clients to focus on growth. Much of the new functionality we released in the last year came from our clients. Here's a look back at some of them:
1. New & Extended Integrations
These integrations helped us move even closer to our goal of being the most well-connected business management platform in the industry. Here are some of the highlights:
We extended the existing integrations with Orion and Midwinter to enable more streamlined workflows and improve efficiency.
Our new

Riva integration

enabled users to receive automated and embedded calendar importing capabilities and optional email importing functionality.
At the beginning of this year, we released new capabilities with partners Addepar and

Envestnet Tamarac

. We even further expanded our existing integration with Orion. This meant our users gained a more unified view of all client assets, holdings, and portfolio performance.

We also gave users the ability to link their Google Suite (G-Suite) and access it directly within Practifi. Whether it's Google Drive, Google Sheets, Google Docs or Google Calendar, users can more efficiently work between platforms.

In our second big release of the year, we announced integrations with

Iress Xplan

, Transact, and HubSpot. In a post Hayne Roayl Commission environment, the Iress Xplan integration allows advisers and licensees to proactively monitor compliance, tracking every interaction with full audit history.
2. Enhanced Client & Prospect Management
To make our client management capability even more robust, we added a number of features and functionality to track and organize client information.
Client Tags

 | In late 2018, we added a new way to record keywords within a record—allowing users to easily and flexibly filter results.

Client & Division Structures

 | With this new functionality, users can visualise relationships between record types. Client records could no show the structure of networked Households & Entities, while Divisions showed the organisational hierarchy for the users' company.

Client 360 Page Enhancements

 | We wanted our users to have access to the most improtant client information in the easiest way possible. So we took a deeper look at our Client 360 experience and found that we could allow users to navigate to the related list page to see or add relevant client records.

Prospect Records & Enhancements

| In July 2019, we rolled out a new organisation type called 'Prospect', a new ability to promote a record from Prospect to Client, a new Prospect 360 view, and much more. These enhancements gave our users a clean separation between prospects and clients, allowing them to manage their pipeline more easily. In September 2019, we improved upon this solid foundation with data enhancements on the Prospect 360 page, new 'At a Glance' tiles, and pipeline analytics.
3. Improved Platform Usability
Printable Pages

 | With this new ability, users could print Practifi screens, such as the 360 page, Basics View pages, and 'At a Glance' tiles, right from their browser.

Risk Profile Questionnaire Extension

 | This questionnaire was extended to 15 questions and answers, improving our users' ability to efficienty capture key data to trigger automated processes and workflows (if configured).

Feed Enhancements

 | We made collaboration easier than ever before by rolling out a rich text editor in the client feed, improved topic capabilities, and '@' mention functionality.

Interactions with Multiple Contacts

 | With this new functionality, users could easily (and in one interaction) record meetings and calls by team member, household, client personas, employers and providers.

Process Enhancements

| Recently, we have made it easier for users to track the progress between process stages. We know good workflows are key to increasing efficiency across the practice, so these enhancements included: matching dependencies with their predecessor, adding a progress indicator, rolling out process type stages, and enabling inline creation of new outcomes (making setting up a new workflow a breeze).
4. Platform Innovation & Expansion
Practifi API | We further honed the strong technical foundations of the Salesforce API, crafting an industry-specific API that reflects the needs of financial advice and our rich data model. Based on the Swagger/Open API standard for RESTful interfaces, our API makes it much easier and faster for our clients and partners to integrate with us.
Support Portal Improvements & Ideas Community | We made it easier for our clients to view and manage support tickets, our knowledgebase, and Admin resources. In addition to these improvements, we launched a brand new Ideas Community which allows clients to share their innovation and ideas with us and fellow users.
Practifi Mobile | We know advisers are increasingly reliant on tools that can meet their on-the-go needs. Even though we've been available on mobile since day one, we improved the experience to further meet our clients' needs.
When prioritizing product improvements, we take clients' feedback into account and are always looking critically at our platform for things that would make our clients' lives easier.
Glenn Elliott
Chief Executive Officer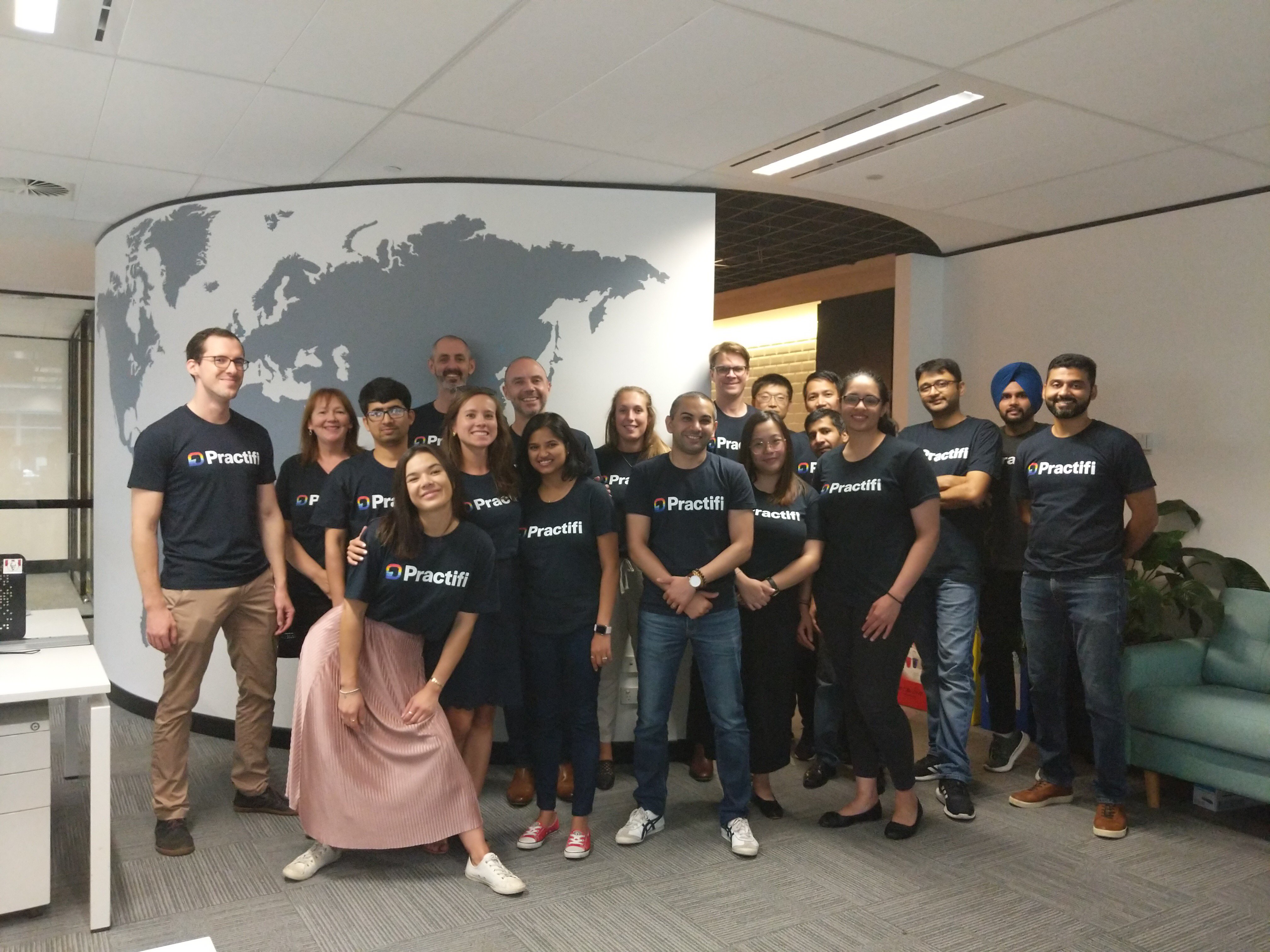 Client Success and Growth
Investing in our team and product while keeping clients at the heart of everything we do has led to great outcomes. Globally, our client growth more than doubled. In order to deliver the same great support and product enhancements, we doubled our team, focusing heavily on team members that support clients across Australia, New Zealand, and the United States. Growing our team was a no-brainer—we always knew we needed (and will continue to need) more champions of client success.
Our team didn't get here alone, so we're incredibly thankful to our clients around the globe and in our homebase of Australia. We're excited to continue growing and succeeding together!